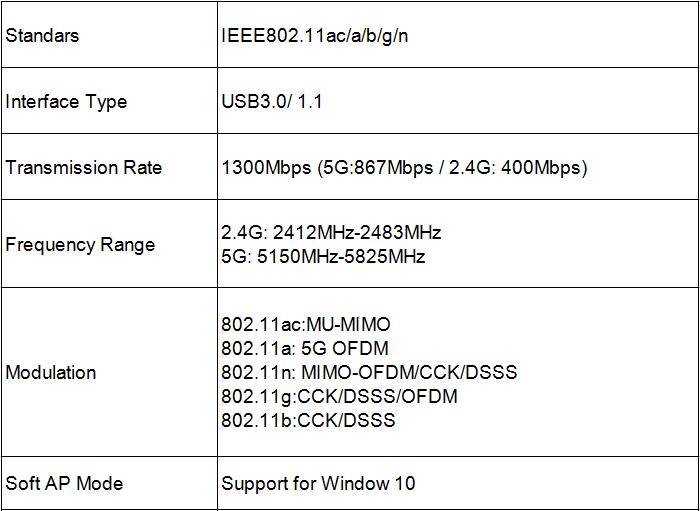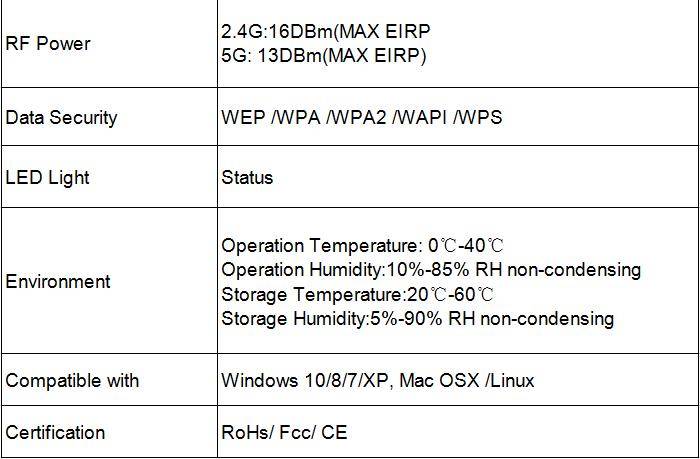 For installation information, please go to the support page.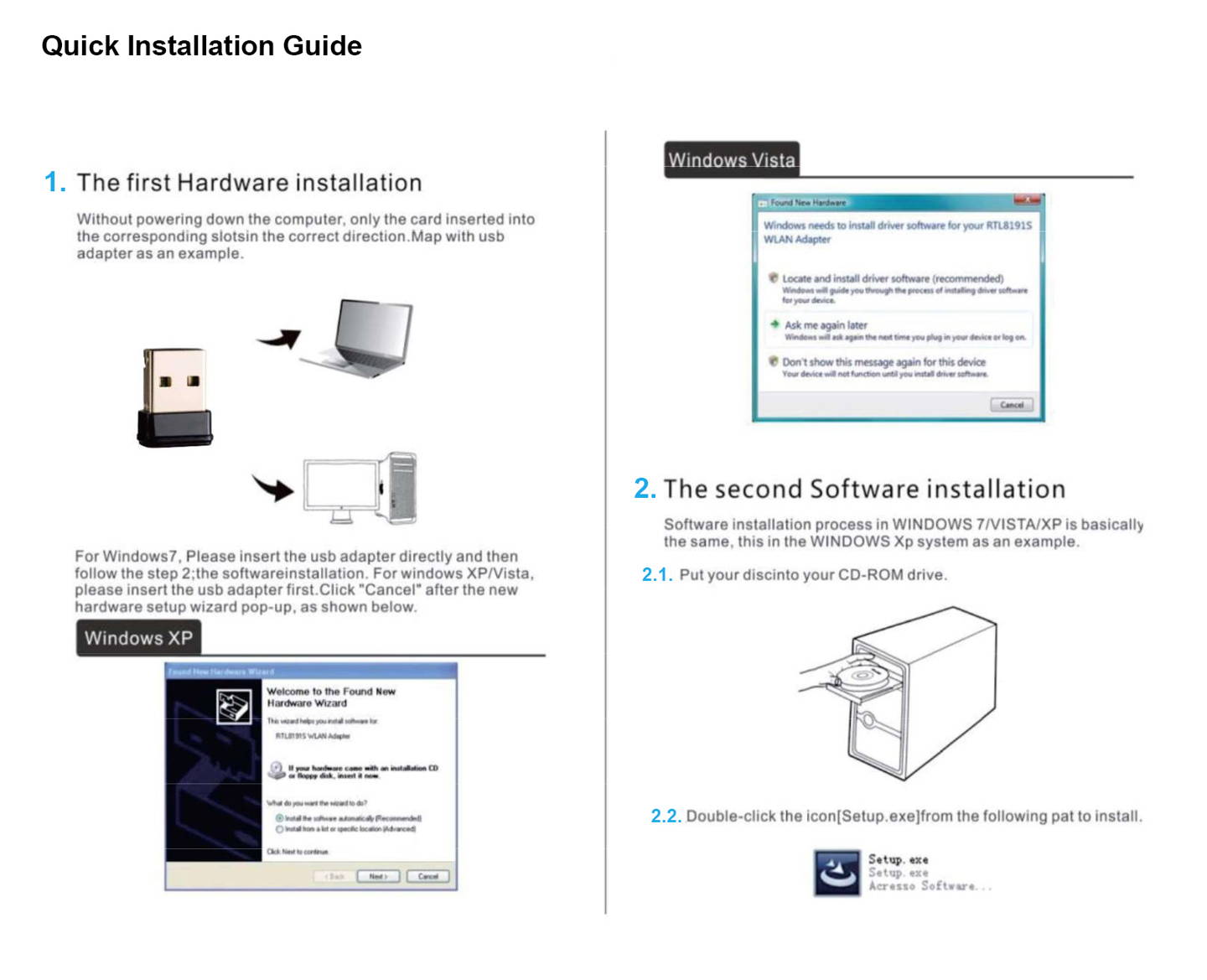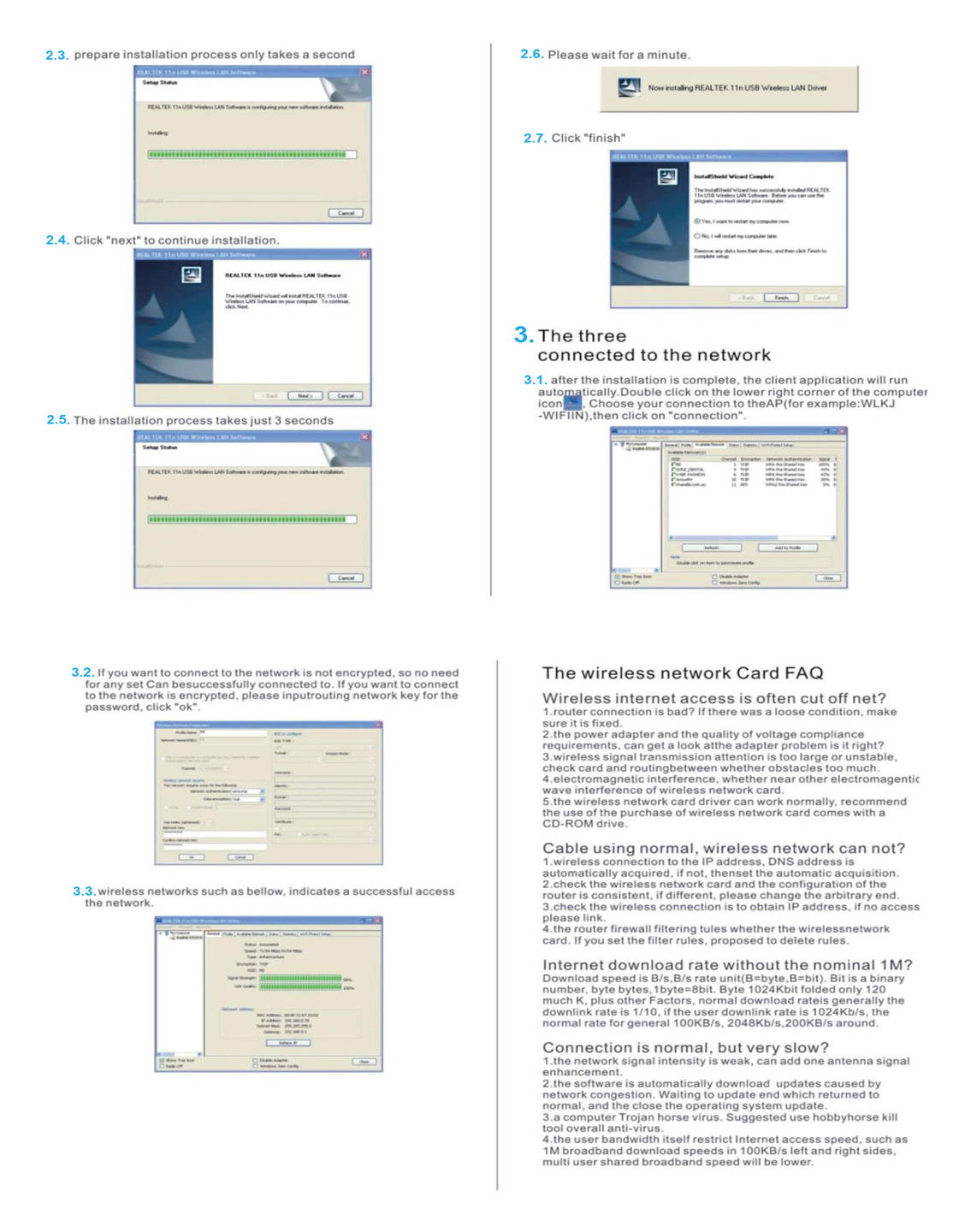 Customer questions & answers
Question: Will this work on a sony tv [kdl55hx800]?
Answer: No, this item only work on computer.
Question: When I put cd in it says no picture or video found will not setup

Answer: Cancel that window , go to Windows Explorer and locate the cd or dvd drive the setup cd is in. Double click on the drive letter to open the cd
and look for the file that says setup or setup.exe. Double click on that file to open the setup window.
Question: Will this work with a desktop windows vista pc?

Answer: dear, this Not support Windows Vista PC
Question: mac os incompatible

Answer: dear, our usb wifi adapter compatible with mac os.
Wireless usb wifi adapter compatible with Windows 10/8/7/XP, Mac OSX 10.8-10.14, Apple system MAC OSX10.15 should have a corresponding driver email us will send you(Not support Windows Vista,Linux and AP Mode,TV,Projector,Printer)
Question: My labtop has only usb 2.0 speed ports. will this decrease the bandwidth capacity of this usb wifi adapter?

Answer: Yes it will decrease the transfer rate or bandwidth. 3.0 is faster than 2.0 The larger questions is, is it satisfactory for streaming? Probably. 480 MBps is sufficient for most if not all streaming applications I am aware of. There are many other factors, bandwidth of the router, signal strength, other users on the network, etc. that could impact streaming capability. Good luck. see less
Question: It says its connecting to the router but it wont connect to the internet?
Answer: This means there is nothing wromng with your wifi device or the PC. The problem is there is no connection to ISP which done by the main router unit from the DSL or Cable modem. You may try reboot the router/modem and if this is working. if that does not work you need to contact internet service who ever is providing.
Question: Does this just plug into the computer....no other wireless card needed. i have an older netgear usb and think i can probably get better speed

Answer: Just Plug in.... I have a 100Mb speed rental with my service provider, but my PC only took 70mb ... now I have my full 100mb speed, I could not tell you about netgear
Question: Is this mac compatible

Answer: I have WIN 10, it came with a small disk for different OS, Mac software was on the disk...
Question: Where can i find the link with drivers ?i don't have a cd on my computer and windows 10 driver recognizes only 2.4ghz wifi.

Answer: I have no idea maybe their website, the package calls it blue shadow usb adapter I think the cd with the manual and driver says realtech I wouls
start there.
Question: Will this device work with my Roland digital piano?

Answer: I'm not sure ! I know it's design for computers.
For other problems, please feel free to contact us