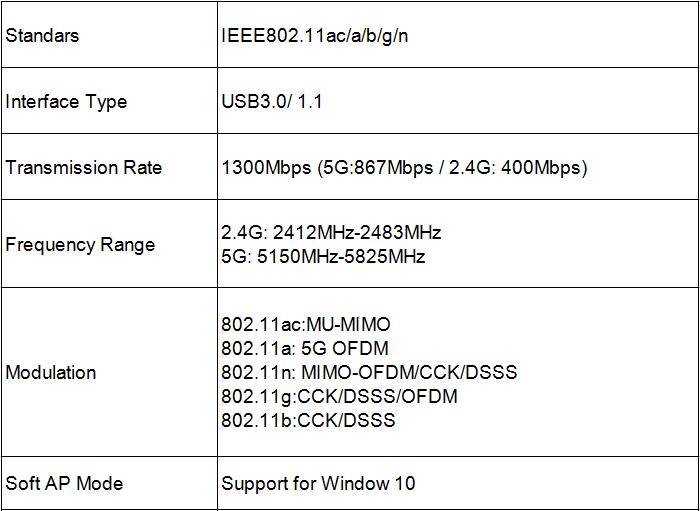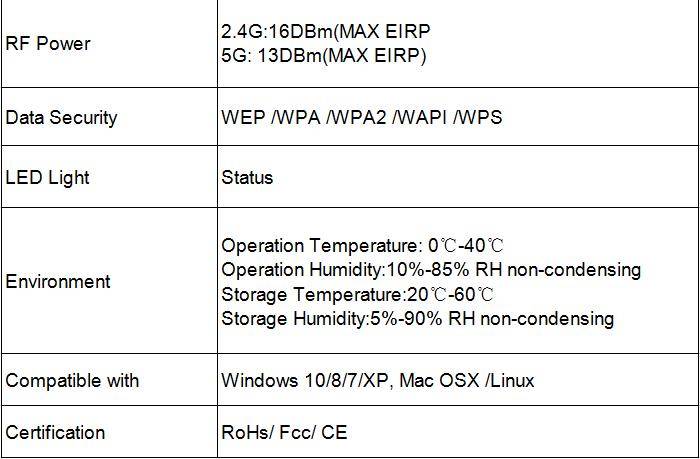 For installation information, please go to the support page.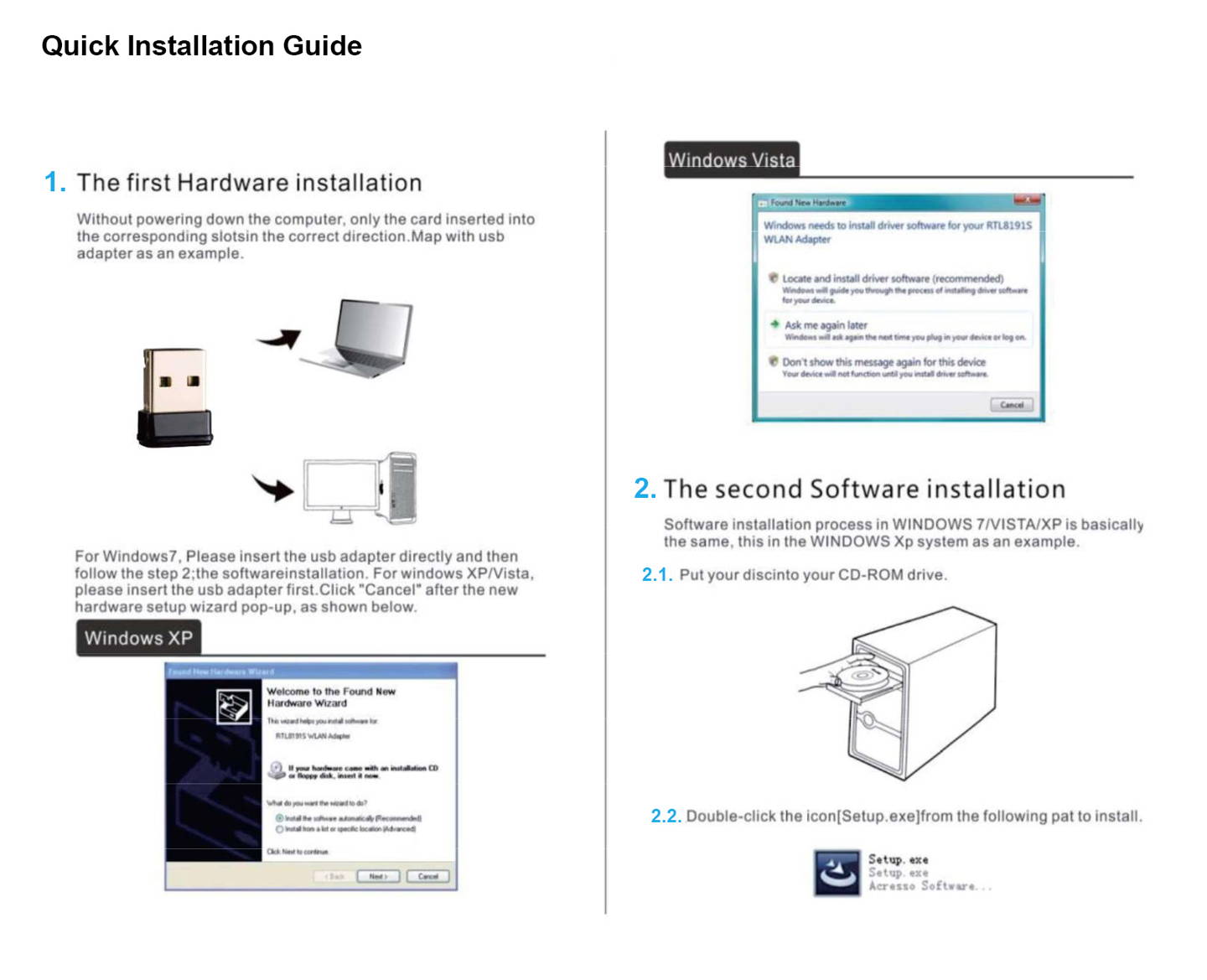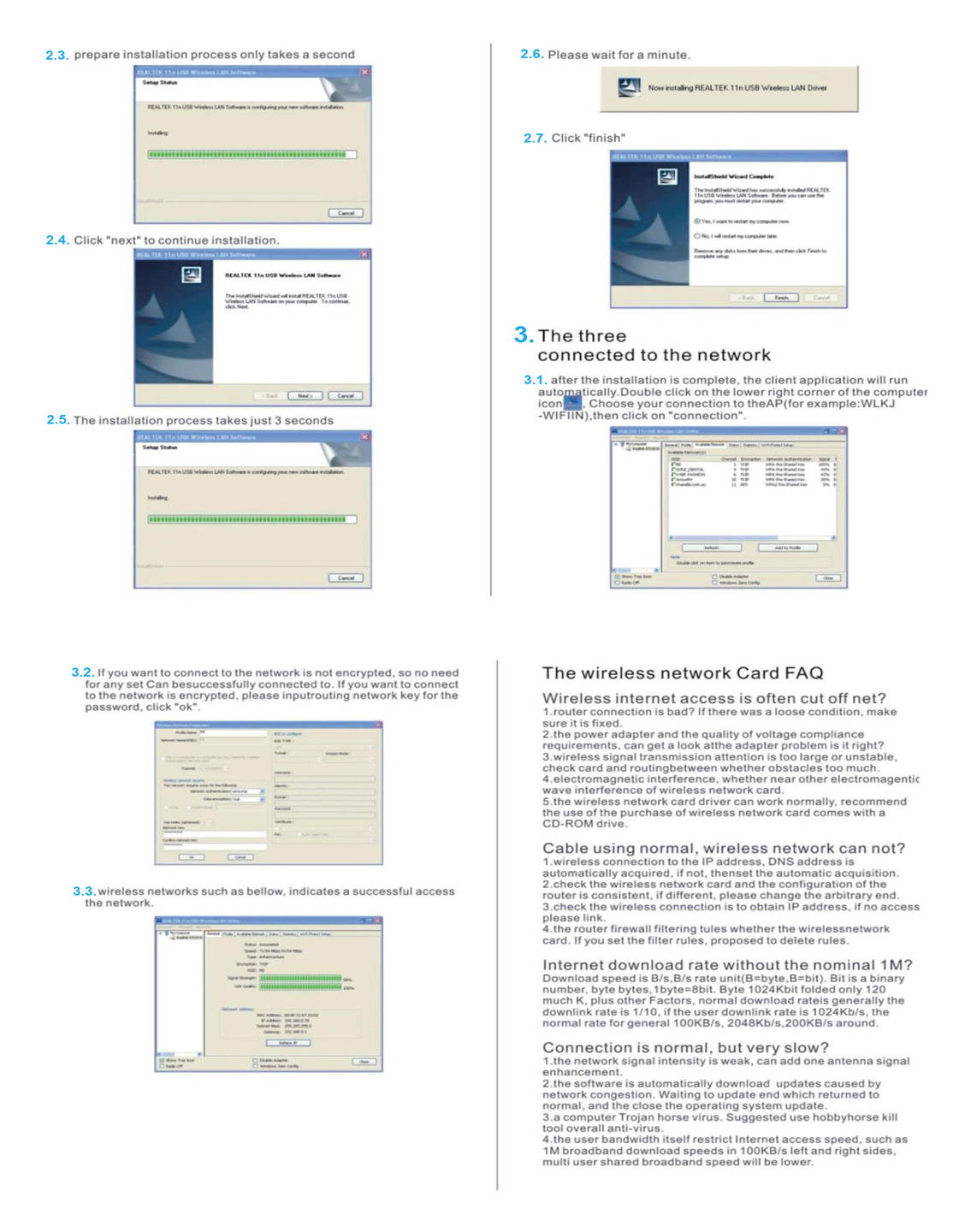 Customer questions & answers
Question: What is the country of origin/manufacture?
Answer: They were Made in China.
Question: Realtek has rtl8812bu driver on their website. will it work with this product, for win7 and 8.1 ?
Answer: It was not working with my win 8.2 desktop
Question: Does this actually work with Linux (specifically Ubuntu 20.04)?
Answer: Yes, it support Windows XP/7/8/8.1/10 MAC OS Linux (Kernel 2.6.18 ~ 4.8)
Question:Can you connect it to an xbox one?
Answer:Support System: Windows 2000/XP/Vista/7/8.1/10(32-bit/64-bit) / Mac OS X 10.4-10.12 /Linux
Question:Can I use this on my firestick?

Answer:The wifi adapter requires to install driver to use. Is your firestick able to install driver?
Question:I recently got google fiber in my house and i read that my router needs to be ac compatible. does anyone know if it is?

Answer:It is, but you wont see full gigabit speeds on wifi
Question: do you have to pay for the wifi after you buy it.
Answer: Unless you are somewhere with free wifi (like a Starbucks), you have to pay for wifi.
Question: Does this have a high gain antenna that attaches to the outside of the dongle or is it supposely hidden within the dongle usb unit?

Answer: There is no visible antenna in the USB wifi adapter.
Question: How do I get this to recognize 5G ???

Answer: Once you see wireless options from your router, only connect to 5g.....
Question : If I am going somewhere there is not internet, like camping and want to take my laptop along, will this hep me connect?

Answer: No, you have to have an active wireless network signal to connect to the internet. Without any signal, you will not be able to connect with any wireless device.
Question: Does the adapter will work with USB 3.0 port?
Answer: Interface: USB 2.0
Question: Will this work on my ps4?

Answer: Yes, this work on ps4
Question: Will it work on Blu-ray player

Answer: I haven't try it. To use it on a blueray player
Question: Does it works on Android devices? Need it for my car's headunit that runs on Android 4.4

Answer: sorry .. don't know. I am using on laptop connecting to home WiFi and it works superbly!
Question: Es compatible con blue ray panasonic?

Answer: Lo sentimos, este adaptador WiFi USB no es compatible con la caja de TV.
Question: My laptop doesn't have a cd rom slot. will it prompt installation by just plugging it in?

Answer: The user manual that comes with the device asks you to install the app, drivers, etc from the CD before plugging the device in to a USB slot so that is what I did. The device works great so definitely recommend it, but I am pretty sure that it does require the software from the CD.
For other problems, please feel free to contact us