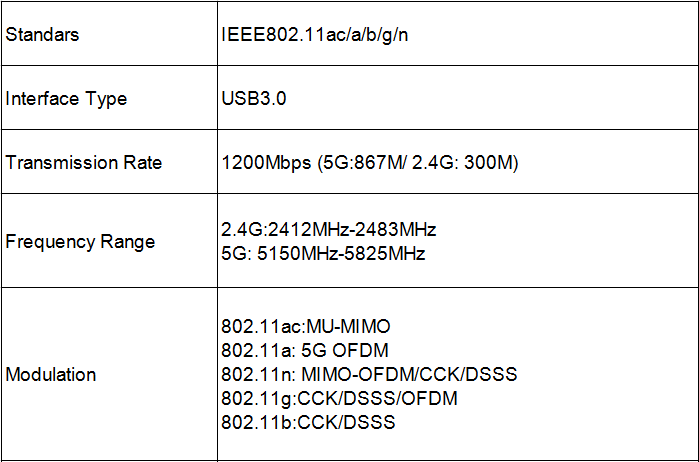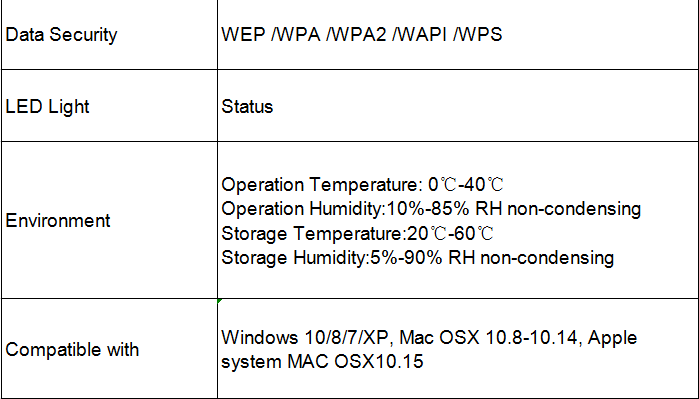 For installation information, please go to the support page.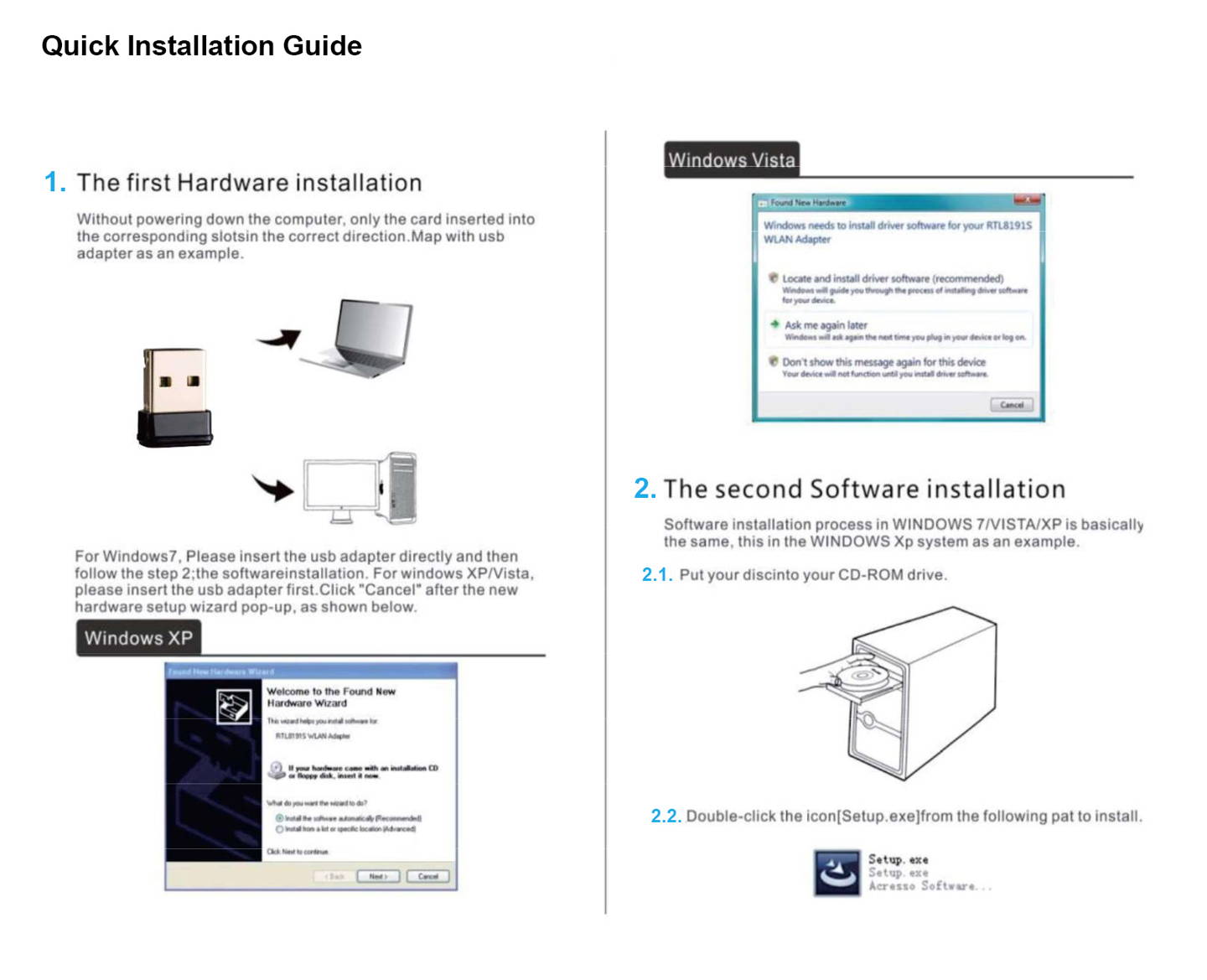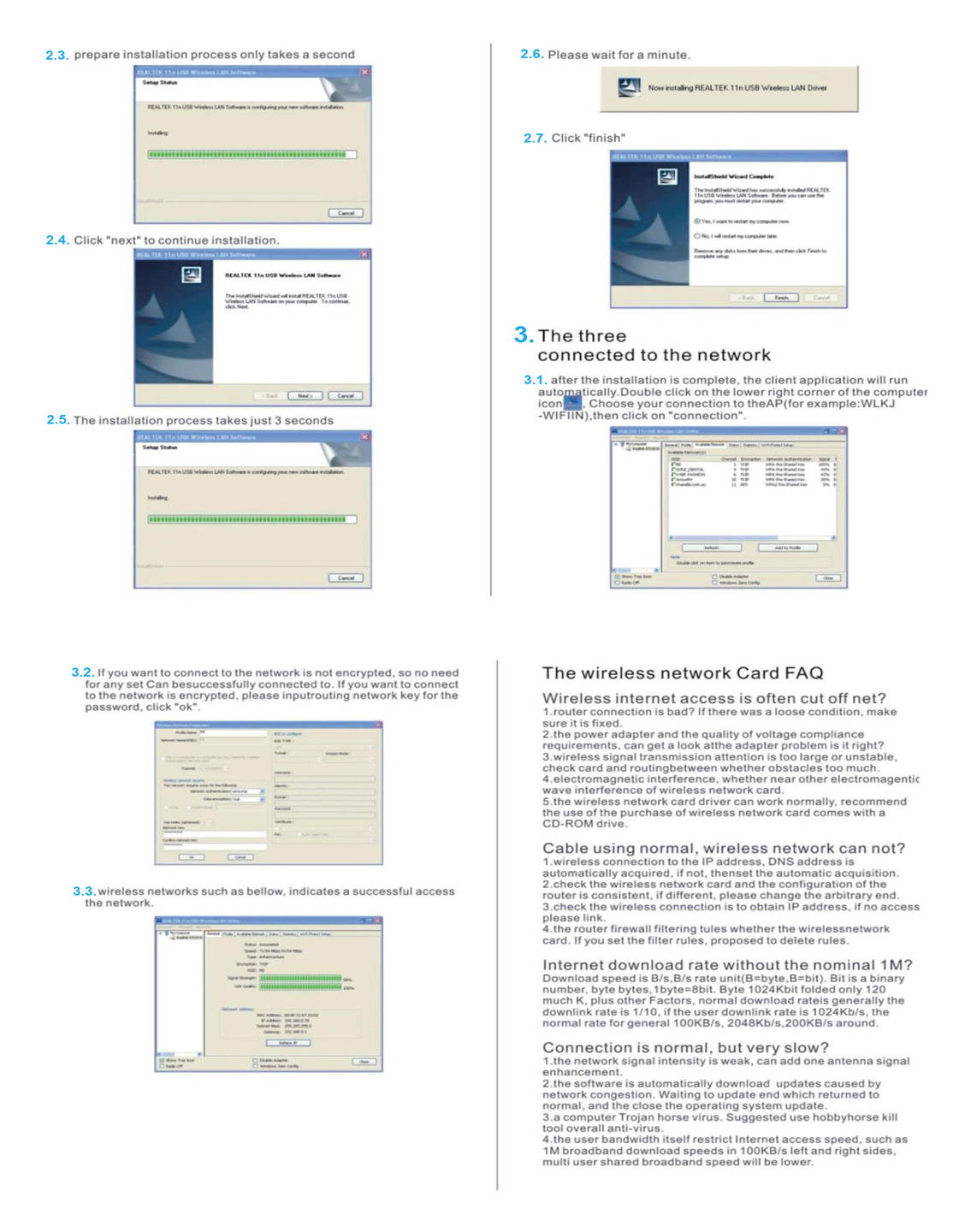 Customer questions & answers
Question: Windows 10: I have seen different replies....Is it plug-and-play or not?
Answer: Yes. I have Windows 10 and the adapter was quickly recognized and installed when I connected it to the computer. Hope this helps.
Question: If my network card is not working , will that work ? or i have to have a working network card ?

Answer: It will work, it's totally separate from the network card on the computer.
Question: I can't get it to connect. I ran the setup and rebooted. No networks show up.

Answer: If the device is pluged in the hub and driver installed, there should be a signal icon on the right bottom of the screen. You click the icon and can see
Question: I live in an apt complex with many other wifi signalsin between the router and this device would still cover @ least 1500 feet away?
Answer: Dear customer Thank you very much for your question Sorry, the current coverage of our products is 49-65ft. Wish you happy life!
Question: Will this dongle speed up my current 80211.n system? (currently get only 65mbps).
Answer: 802.11n has a theoretical max speed of 300 Mbps, and with an advanced antenna system, may even reach 450 Mbps - well above the 65 Mbps you are presently getting. This product has its fastest speeds using 802.11 ac, (5GHz 867Mbps or 2.4GHz 300Mbps). In both n and ac, you are well below the max speed of that standard. You may improve your speed -IF- the bottleneck is the network card/adapter in your PC, -OR- the router you are using is rated at a much lower speed, -OR- your router is located far away or blocked by obstacles between it and your PC. You can try to use a friend's laptop or PC that you know runs at a faster 802.11n speed, in your home. If it also only gets 65 Mbps, try moving it around your home to see if it gets faster. If it doesn't, then either your router is slow or your Internet Service Provider is limiting you to the 65 Mbps max. I have this WiFi adapter on a laptop's USB3 port and I'm getting very close, sometimes faster, to the advertised speed
Question: Can this be used with a wpa2-enterprise 802.1x port-authenticated wifi network (like eduroam), with eas-ttls and pap, with user & pwd specified?
Answer: I am not failure with that system, sorry
Question: How do you find the mac address on this device?

Answer: It is something like this... (Win7) Go to Control Panel, Network and Internet. There should be an icon for the LAN device. Click on it. Then, in either the "Link" or "Information" tab should be the MAC info. Good luck.
Question: What version of USB does this adapter use? 3.0 ?
Answer: Yes, the device is a USB 3.0 version.
Question: I have an old windows 7 desktop (2009). i can only access one of two frequency bands of our isp to connect to the internet. what can i do?

Answer: Hello. I'm assuming you are talking about 5g. If you can't see your 5g when you check for available networks it could be that the 5g is switched off on your router. Log into your router to turn it on. Check online for your router brand for instructions. Once there just set it up. When we got our router 5g was switched off. So maybe that is your problem too.
Question: what would be an optimal location in a residense?
Answer: The best location is no more than 000 square feet away from your router.
Question: will this work for a MacBook Pro from 2009?

Answer: The wifi adapter work for Mac OS from version 10.6 to 10.13